One of the main aims of this self initiated project was to create a platform for designers to promote themselves. I invited my college classmates to revisit our first ever design brief, assigned to us in Sept/Oct 2002.
The Black Squares Problem:
Digging deeper into the realm of abstraction, try to communicate one of the following words: BOLD, CONGESTED, INCREASE or PLAYFUL through the arrangement of no more and no less than four black squares on one A1 poster.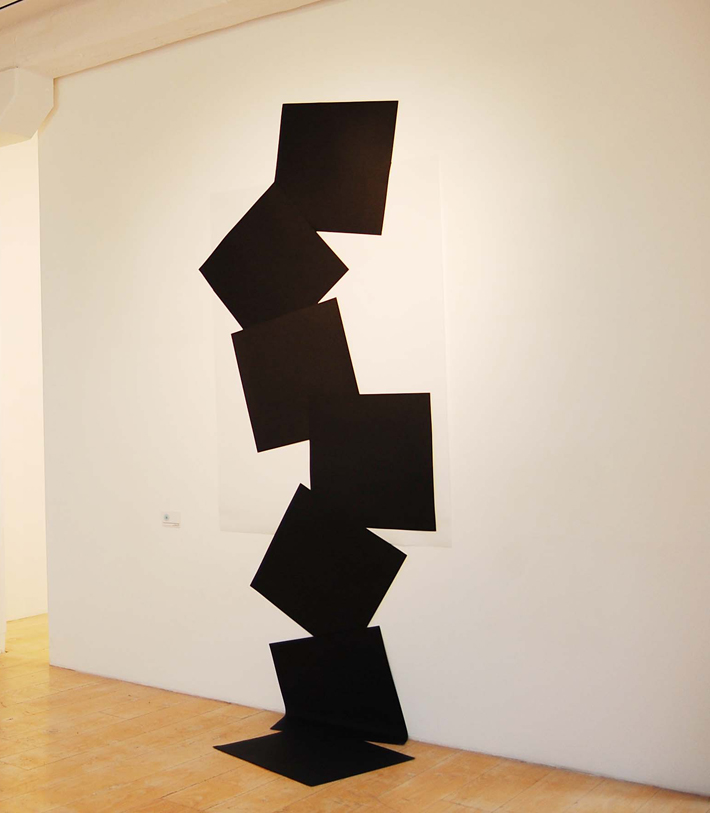 14 designers, including myself took part. The exhibition ran in Film Base, Temple Bar, Dublin for 3 days and in Wandesford Quay Gallery in Cork for one week.
Some exhibitors sold their work.
The benefits for me were: project management, time management, budgeting, design, delegation and dealing with external challenges such as venues and printers.