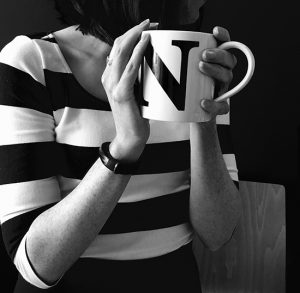 I am a graphic designer based in Cork, Ireland. Currently I work as an in-house packaging designer for a national supermarket. From a creative point of view, no two days are the same. I run projects from concept to final approval and collaborate with photographers, food stylists, food developers and my amazing creative director. I love working with complex keylines and learning more about the ever evolving capabilities of printers and their substrates.
On top of that, we've got very strict EU food packaging guidelines to comply with; which means the back of pack can become one awesome game of tetris.
In my spare time I annually organise a group poster exhibition called Brief Exchange. So far 63 creatives have taken part, resulting in 150 posters overall. The aim of Brief Exchange is to offer an opportunity for creatives to make work that doesn't involve the restrictions (example time, money, taste) a client can sometimes impose on a creative; while simultaneously building up a network of graphic designers and illustrators both in Ireland and internationally. The format of the show has changed from inside galleries in Cork and Dublin to online only to using street advertising spaces in both Cork and Limerick city. So far, I've run 5 Brief Exchange exhibitions. Visit the Brief Exchange website here.
References and commercial work examples are available on request.
Email noeleen.design (at) gmail.com
Call +353 87 9264208
Twitter  Behance  Linked In
Looking forward to hearing from you.